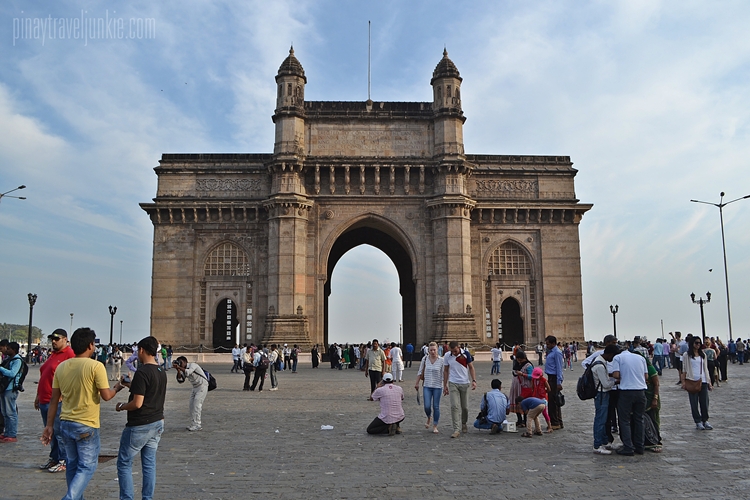 Mumbai is the city that never sleeps and is one of the best places to party in India. Mumbaikars are known to love music, dance and party all night. Be it a house party, pub, restaurant, resort, amusement park or a beach, New Year is the time when everyone in Mumbai loves to spend their time having fun with friends, family and loved ones. The city is lit up with dazzling fireworks and lights. All the hotels, restaurants, resorts gear up for the New Year eve, and if you are lucky, you might spot one or two celebrities in the party you attend.
As New Year's Eve is the most happening time in the city, plan your trip well before and book cheap flights from Ahmedabad to Mumbai. This will surely help you to save money on the whole trip. If you are planning to spend the evening with your friends, Marine drive is the best place to sit and sip in your drinks. However, if you are in the mood to party, then you can reserve your party invitations well in advance at places like Lotus Cafe – JW Marriott, Visa On Arrival at Canvas Lounge, Amnesia at LIV, Stax – Hyatt Regency, The VVIP Experience at Ghost or Hot Freeze at The Westin. For your convenience, the 7 most mesmerising and happening New Year Party places in
Mumbai are mentioned below:
1. Adlabs Imagica: Adlabs Imagica is well known for its ultimate fun and entertaining events. The New Year's event at Imagica is one of the most happening events in and around Mumbai. If you are looking for fun with adventure, opt to visit Adlabs Imagica. You can enjoy live performances, musical performances, mix set by famous DJ's, rib-tickling comedy and much more including delicious food along with adventure rides. Imagica makes a perfect gateway for the whole family to enjoy the New Year's Eve.
2. Club Alibi: Club Alibi is situated in the south of Mumbai and is one of the best clubs to celebrate the New Year Eve with your friends. With all the glitz and glamour Alibi is the centre of attraction. Enjoy unlimited starters and expensive liquor, belly dancers, Bollywood dance performances, special flaring
performances by bartenders and much more.
3. Sheesha Sky Lounge: Located in the Andheri, this sky lounge is the best place to spend New Years with a pleasant ambience and a huge dance floor.
4. Smaaash: If you like sports and adventure, make sure you book tickets for Smaaash. Get non-stop music with unlimited snacks and the best of the best liquor available in the market. Enjoy the most adventurous and musical New Year's Party with Smaaash on the colourful dance floor which sets you on fire. Make sure you visit Smaaash along with friends as kids are not allowed in the party.
5. Tonic: It is one of the best places to party in the lower Parel. This New Year, you can have a great time in the lovely ambience of Tonic along with the great quality of food and cocktails.
6. Peninsula: The Peninsula Grand Hotel is 4-star property in the Sakinaka Junction, Andheri East, Mumbai. This restaurant makes sure you have a great time by serving you quality drinks and food. The ambience and the service of this place is impeccable and offers fantastic cuisines.
7. EsselWorld: You can choose to spend your New Year party away from the hustle bustle of the city with EsselWorld in 64 acres with more than 70+ rides and attractions. They present the biggest party ever called the EsselWorld Bignite. This party is recorded as the best New Year party which offers an open-air dance floor and electrifying music and enchanting visuals.
This New Year, check Ahmedabad to Mumbai flights airfare and enjoy your time in Mumbai to the fullest.