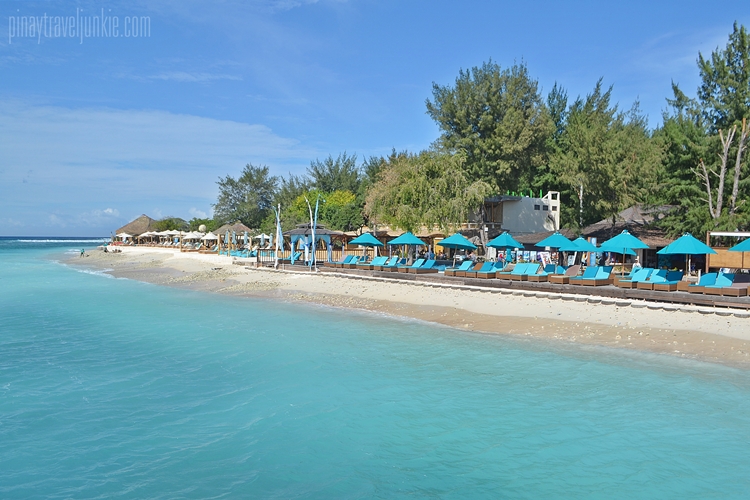 12 days in Indonesia. 39 restless souls (also known as social media influencers/bloggers/vloggers). 5 destinations — only one of which I had not visited. Lombok.
Lombok, an island in the West Nusa Tenggara province, was exactly how I imagined it. Paradisiacal and relatively uncrowded. What Bali must have been like a long time ago.
Day 5 of our Trip Of Wonders (organised by Indonesia's Ministry of Tourism), we flew into Central Lombok. The two-day itinerary set for this destination was as lax as the island itself. A break, sort of, halfway our trip. Someday soon, in-depth stories will find their way out of my pockets, but for now I'll present to you folks the highlights of this jaunt.
Stoked to finally fly with Garuda Indonesia.
1. Eat
First order of business, lunch.
El Bazar Cafe and Restaurant for me was a prelude to Morocco (which I was to revisit after this trip). El Bazar is in the heart of Kuta and serves Mediterranean food. Authentic Mediterranean food. It seems a bit out of place where it's sitting, with its Latin America meets North Africa vibe/feel — but that's why I liked it so much. It was a pleasant surprise.
We had the Vegetarian Mezze Platter, Beef Kebab and Vegetarian Kebab. And glasses of the healthy house blends (100% cold extracted to order).
The price range may be out of a backpacker's budget, but it's well worth the splurge.
2. Play
After lunch, we were shuttled to Sasak Sade Village, one of the traditional Sasak villages in the area. We watched about three traditional dances, and two from our group even partook in the performance. They looked more like they were playing than dancing, but they certainly entertained the crowd. We all freely roamed the village when the show concluded. While the rest took their obligatory selfies, I somehow ended up inside a hut where a woman was spreading cow dung on the floor (to polish it). I watched her at it for quite a while before I excused myself to go find the others.
And then I landed in a shop that sells handwoven textile. My weakness. I spent the rest of the time chatting with the shopkeeper in my pidgin Bahasa and her pidgin English. I left $30 poorer, with a new table runner and sarong. But very happy.
3. Laze
Second day in Lombok, we visited the Gili Islands. Three small islands in the northwest.
While everyone jumped off the boat to do snorkeling, I stayed behind with a few others. We mainly lazed aboard, listening to island music blasting through a tiny portable speaker. The boat we were on has a glass bottom, that we were able to "snorkel" even without getting in the water.
After snorkeling, we were given some free time to explore Gili Trawangan on our own. Our "exploring" led us to a pub by the beach where we stayed until departure time.
In the eve, back in Golden Tulip Mataram, some of us went straight to the pool to resume either playing in the water or just lazing by it. That, plus a delectable dinner buffet spread, awesomely capped off the Lombok leg.