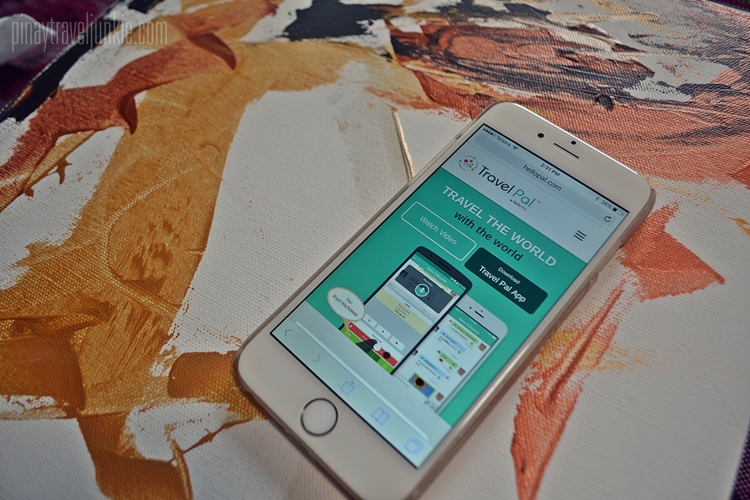 "Think of it as couchsurfing on steroids…", that surely caught my eye.
What on earth?!
I was browsing some write up about Travel Pal, a new app that lets its user meet people from all over the world as a traveler or host. Now that does seem couchsurfing-esque. And I loved Couchsurfing! So I was curious. In which part are the steroids injected? I downloaded the app to investigate and poke around with. And here's what I've learned.
Getting Help From Locals

As a traveler in a specific place, you can reach out to other users within the area. You can find hosts to meet up with for food and/or drinks or to show you around. Your host may even have a spare bed for you! You'll get first hand advices (that are not written in any guide book) from the locals themselves.
Finding Travel Buddies
You may also even find fellow travelers who are planning a trip to the same destination. You guys could buddy up and experience the sights together and save costs and… Take each other's photos (yes, solo traveler selfie struggle is real)!
Hosting When You Can't Travel
Everybody can be a(n) (unofficial) tourism ambassador on Travel App! By hosting travelers, you can serve as a tour guide. Sometimes, we're so caught up dreaming of/planning to go to our bucketlist destinations that we forget to explore/rediscover our own backyards. Hosting other people is an opportunity to do just that. And it's always interesting to hear feedback from people with fresh eyes.
Open your home to a traveler. Share stories and experiences and skills (maybe a secret local recipe) — create long lasting friendships with people around the globe!
Chatting With New Friends
So here's where the uhm, steroids come in. Travel Pal is actually a social networking thing. On the app's home page are the profiles other users that you can browse. At any time, you can connect with over a million users from around the globe using Travel Pal's built-in chat messaging system. A chat messaging system! It's like, a call-a-travel-expert hotline!
Set your own matching criteria such as nationality (country), age, and fluent language to get in touch with suitable people to chat with. You can do text or audio messaging, or even make free voice and video (now this one might be too confronting) calls!
Speaking A Foreign Language
Just so you know, Travel Pal is from the creators of Hello Pal — a language learning app, also an amazing tool for travelers. Travel Pal has unique phrase books you can use. And if you reckon phrase books is sooo last vacation leave, you can still chat freely in any language using the built-in translation tools. Ain't that easy breezy?
Travel Pal for me really does live up to its name. It is a handy travel buddy that offers so much useful features. And for us users to fully utilize it, we must complement it with the right mindset. It is for the curious. It is for the brave.
I am currently playing host and loving it. Give it a go. It will make you think that indeed, the world has no borders (thanks to apps like Travel Pal).
To download:
iOS http://bit.ly/2lxnjRY
Android http://bit.ly/2kOB6nb