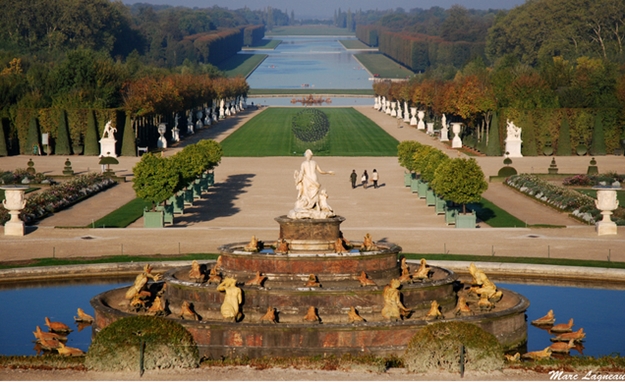 Believe every cliché about the City of Love- it really is as beautifully romantic as they say. Even if you haven't yet been lucky enough to gaze at the Parisian skyline in reality, you've certainly seen it in the classic films, famous paintings and your dreams. Trips to Paris can be easily booked and even just a few days here will be enriching for the mind. Behind each monument that builds the city scape there is part of Paris' story waiting to be told, so let's take a look.
Moulin Rouge
Fans of Baz Lurhman and Toulouse-Lautrec will already be familiar with the red spinning sails of the Moulin Rouge. This raucous cabaret opened in the 'joie de vivre' era of 1889 Montmartre, Paris. The French cancan enthralled both bourgeois gentlemen and artistic bohemians alike in the dancehall, which later went on to stage operettas. Today it celebrates its invigorating past with dance shows and sit down dinners. 
 
Eiffel Tower
In 2012 the Telegraph reported that the Eiffel Tower is the world's most iconic landmark. It looks particularly mesmerising when it is lit up at night, but why was it built in the first place? Gustave Eiffel erected the iron tower in 1889 to celebrate the centennial of the French Revolution.  It was met with quite a lot of scepticism and there was even a petition against it!  Now it attracts more than any other paid tourist attraction in the world.
Notre Dame
The setting of Victor Hugo's The Hunchback of Notre Dame novel was commissioned by Maurice de Sully during Louis VII's reign over 800 years ago. Its magnificent stained glass buildings and gargoyle adorned gothic towers have seen many a king being crowned, and it survived the Nazi German occupation during WW2. Visitors are welcome to walk up the 387 South Tower and look out over Paris.
Chateau de Versailles
Although not centrally located, this exquisite estate makes a remarkable landscape in itself. Take a 12 mile train journey to the Paris suburbs to find the home of royal couple Marie-Antoinette and Louis XVI. Life at court in the 17th century before the French Revolution was an opulent and vivacious affair. Relive the frivolity by exploring the queen's private La Petit Trianon hamlet, walking through the water fountain encrusted gardens and spying on the king's rooms.
This is only a handful of memory making monuments in the French capital. There are lashings of culture and history at every turn in this enchanting city, making it impossible not to fall in love with the place.