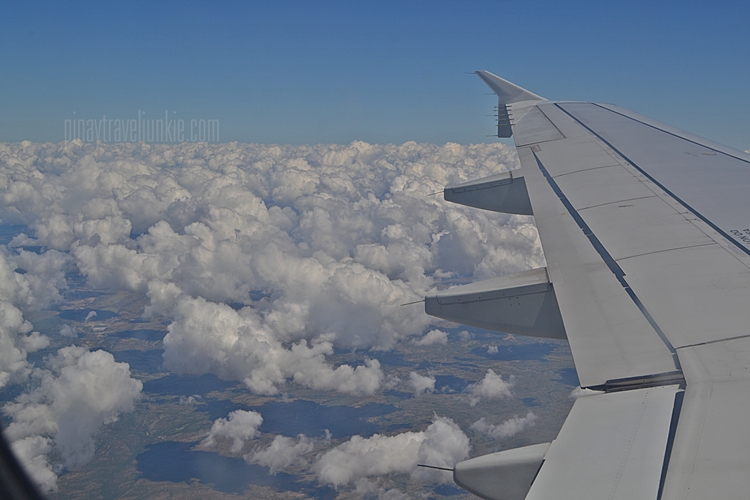 Our fingers must swipe several kilometers a day in search of adorable cat photos, half-minute cooking demos, viral memes, fitspos, and the newest hipster cafes in town. It seems, we've got our lives dependent on the internet more than ever. So it's not surprising that one way or another, we've used it to organize even our travels. Long gone are the days when booking with a travel agent meant physically visiting an office or staying on the phone for ages, talking to someone looking up information as you tell him/her your dates, preferences, and your backstory (should there be a need to justify your choices).
I've always been an advocate of backpacking. But that's not to say I've never booked with a travel agent before. In fact, we've used them several times for farther journeys. Online travel agencies were obviously born with a significant purpose. If you've never booked with them before, here are some of the reasons why you should consider:
1. Convenience
I don't know about you, but searching for flights is that part of travel planning that I usually pass on to the hubby because I am too impatient for such task. For our recent Africa trip — which involved a total of 11 flights in just two weeks(!) — we used an online travel agent to help us plan our route. Gold Coast-Singapore-Hongkong-Johannesburg-Livingstone-Harare-Nairobi-Entebbe-Addis Ababa-Hongkong-Kuala Lumpur-Gold Coast. Whew!
No way we could have figured researched about this on our own. Online travel agencies help you compare flights and hotels at one glance. You simply need to fill in your departure date/place and destination, and you'll be given a plethora of options. No need to load tens of airline/hotel websites, and no need to key in your info tens of times as well.
2. Value For Money
When you search for a flight using a travel agency, they give you the cheapest option at the top of the list as it's expected that this is your main objective why you're scanning flights in the first place. If your dates are flexible, you'll also be shown which days the flights or hotel rooms are cheapest. We recently used an online travel agency to find cheap accommodations in Gold Coast Australia over the Broadbeach Bluesfest. Because it's a major event, we figured it might be difficult to look for cheap hotels.
Also, there's a chance you'll come across special packages. Every now and then, agencies offer flight-plus-hotel combos that can be insanely cheap. Also, sometimes they give out discount codes for either flights or hotels.
3. Getting Tailored Suggestions
If you are particular with the airline you fly with and number of transits/layovers, you can indicate this on the filter. The suggestions will be narrowed down according to your specific preference. As I've mentioned, for flights it could be the airline company or number of transits you're willing to go through. For hotels, by using an online travel agency such as Traveloka Philippines you get to filter suggestions according to preferences such as: bed configuration, having a bathtub or window fridge etc., option for cancellation.
4. Reviews At Your Fingertips
Let's be honest, some (if not most) of the reviews published on online travel agencies' sites sound biased. But this lets you get to know a hotel better. How? Reviews will mention if there's WiFi, room service, hair dryer etc. available. All the littlest details that you need to know that may not have been mentioned on the list of amenities and facilities of the hotel.
5. Expert Insight
This is especially useful when you've booked a sightseeing tour through an online travel agency. Case in a point our group tour in Mexico , wherein our itinerary was constructed for us by the agent. We discovered places we had not read about prior the trip and learned so much about history in a more entertaining way. We would have missed out on these had we done things independently.
Keep in mind that an online travel agency is a tool for you to use. It is there as an aid to make things easier, and not to make decisions for you. Be wise, read carefully. Look into the fine print. These shall set your expectations at the right level. With proper use, I have no doubt it'll be one of your most useful sites for travel planning.