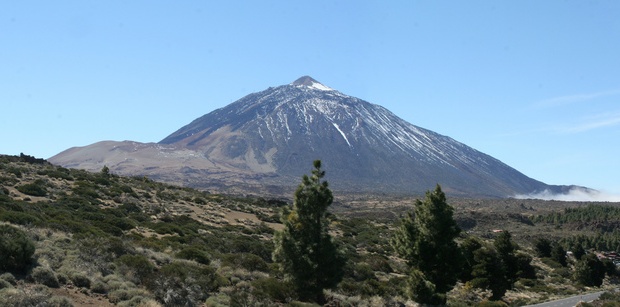 Tenerife is a top holiday destination for relaxation and fun in the surf and sand. It is also has many stunning natural wonders and attractions that make it much more than a traditional beach spot. If you're looking for the perfect mix of fun in the sun, luxurious amenities, and outdoor adventure, then a visit to the island of Tenerife should be your next vacation. Here are just a few of the great attractions you'll find along the way.
Los Gigantes
Perhaps Tenerife's most iconic natural wonder are the towering cliffs that run along the bay of the resort town Santiago del Teide. Better known as Los Gigantes, these sea-cliffs along the western coast rise between heights of 500 to 800 metres and provide stunning views both from their tops and the harbour waters. Be sure to take a boat tour to best experience "The Giants", as you will also come face to face with local marine life, such as local schools of dolphin.
Teide National Park
The volcanic mountain that sits in the heart of Teide National Park gives is not only a UNESCO listed centre but is also the highest mountain in all of Spain. For anyone looking for a little extra adventure, the park's many trekking routes will bring you through varied terrain, and you can even summit the 3718 metre peak of Mount Teide and stroll around the mouth of its caldera.
Cueva del Viento
Of the many breathtaking features of Tenerife its unique geological formations formed by ancient volcanic activity are among the most spectacular. Cueva del Viento is one of these stunning sites. This underground complex is the largest lava tube in all of Europe and the fifth largest in the world, extending more than 17km and housing three different levels and passageways.
Iglesia de la Concepción
The Iglesia de la Concepción is a Catholic church built on the site of the original chapel erected upon the arrival of the Spanish conquistadors. The church is built in a baroque Tuscan style, which will be immediately noticeable to anyone who's visited the famed cathedrals of that region. The church is home to a relic of St. Clement I, Pope and Martyr.
The Beaches
While there are plenty of things to do in Tenerife other than head to the beach, they are still one of the region's most important attractions. With internationally renowned spots like Playa De Las Americas, and more secluded gems like the black sands of Playa Bollullo, there is a beach for everyone on this island paradise.
To experience all the beauty of Tenerife, be sure to start planning your Tenerife holidays today.
[Images by (Flickr users) ahisgett, Christopher Czermak and jonathanfh used under Creative Commons License.]